The Path to Naturopathic Medicine – Dr. Tessa Stark's Journey into Naturopathic Medicine
by Ryan Hook | June 22, 2020
Dr. Tessa Stark was about to finish her Bachelor's Degree in Physiology and Pharmacology when she found herself doubting whether dentistry––the family field of practice that she had intended to pick up––was right for her. Stark said, "I shadowed my Dad at his practice and saw how passionate he was about teeth. I was definitely not as passionate towards that. So I asked myself, 'What else fuels me? What aligns my purpose, my passion, and my profession?'" Finishing her degree with this in mind, Stark was ready to begin her next journey.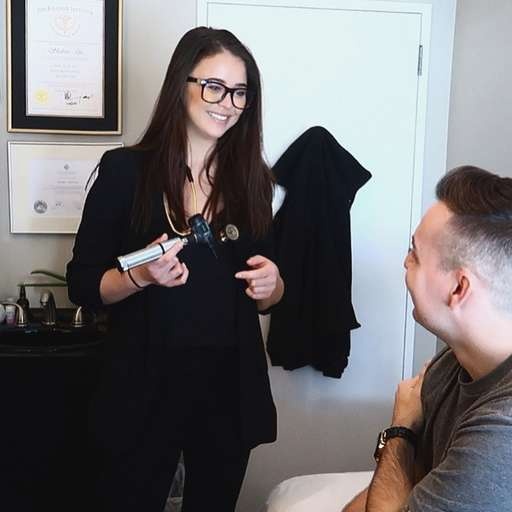 Dr. Stark was raised in a health conscious family and it rubbed off on her more than she'd initially understood,
"I was [raised] in a health conscious family, [...] Because of my parents, we didn't keep candy from Halloween, we didn't have lunchables at school, and we didn't drink pop. I used to say to my sister that we'd stock up on Kraft Dinner eventually when we moved out, but when I actually got older I was grateful for being so healthy."
In university, Stark had learned about "biohacking," a term used to describe the practice of changing human chemistry and physiology through self-experimentation, with the aim of enhancing and energizing the body. She was inspired by biohacking, and it was this combined with her healthy start, that set Dr. Stark on the path to naturopathy. In retrospect the choice seemed obvious, but it wasn't until a friend specifically asked if she'd considered becoming a Naturopathic Doctor, that Stark realized where the path she'd been on since childhood was leading.
The Canadian Association of Naturopathic Doctors defines naturopathic medicine as "a distinct primary health care system that blends modern scientific knowledge with traditional and natural forms of medicine." Naturopathic medicine seeks to engage the body's ability to heal by understanding the root cause of their patient's complaints. Naturopathic doctors treat the patient with diet and lifestyle changes, as well as various therapies including acupuncture, homeopathy, clinical nutrition, and others. Naturopathic doctors must have an undergraduate degree, and go through another four year program to achieve their accreditation. A licensed naturopathic doctor is a primary care physician who is trained to diagnose and subscribe. A traditional naturopath may act as a wellness coach or health consultant. Their training is different from that of a licensed naturopathic doctor. Naturopathy often refers to ancient philosophies and practices, but its modern origin can be traced to Dr. Benedict Lust, who in 1902 used the term to describe a clinical practice that integrated natural healing methods.
Naturopathic doctors have a well-rounded foundation of education that allows them to prescribe for and diagnose a variety of conditions––treating both the symptom and the person. For someone like Dr. Stark this often means recommending things that she has personally tried, like diets such as keto or paleo. Stark has had additional training that allows her to prescribe bioidentical hormones, intravenous vitamin therapies, cosmetic botulinum toxin, cosmetic dermal fillers, and acupuncture. She is currently completing a Fellowship in Anti-Aging, Metabolic, and Functional Medicine. Doctor Stark believes that humans thrive in individualized environments, and with the aid of individualized interventions. She prefers to connect to clients through an initial one hour long session that allows her to get a full picture of the new patient. For a people-person like Dr. Stark, longer sessions with patients, that focus on root cause problem solving, quality and duration of life, and immediate needs, are a necessary joy.
Stark loves her work, and says, "Sometimes it's the little things we need to celebrate, especially in root cause medicine."